Los Glaciares National Park: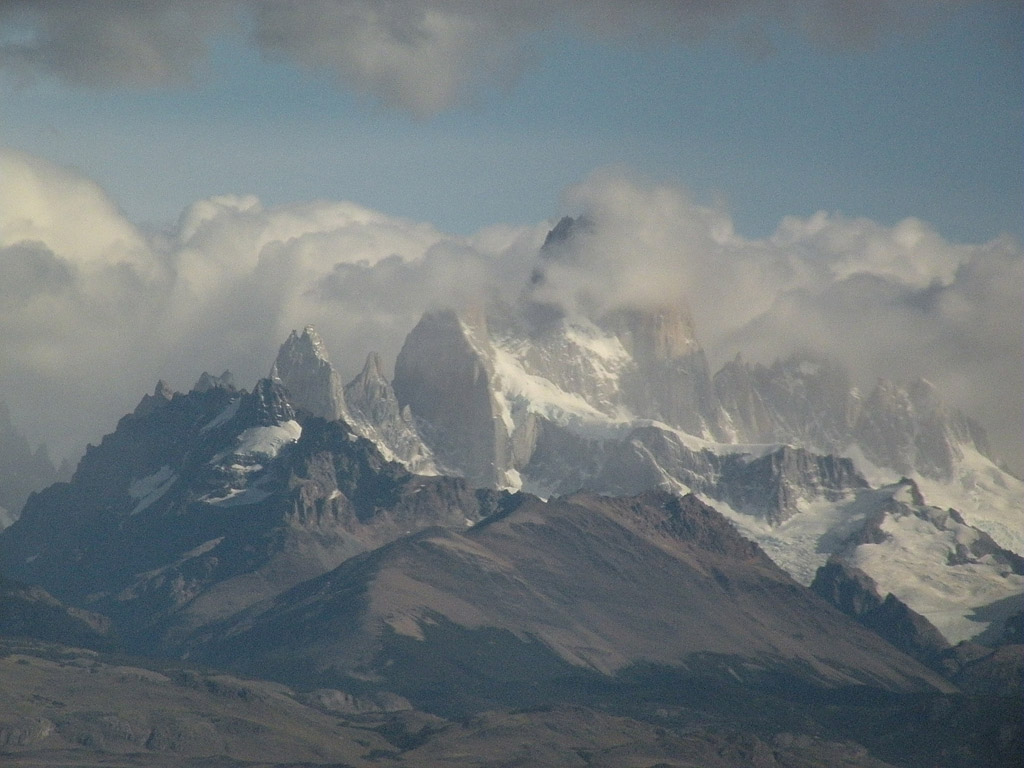 This World Heritage park in Argentina is every bit as spectacular as Torres del Paine. It includes Mt. Fitz Roy and the Perito Moreno Glacier. So far we have only been able to do day hikes there. Perito Moreno is quite accessible from El Calafate. Tours take you out to where you can view the glacier from land or by boat. www.losglaciares.com/en/parque/index.html
El Chaltén is the takeoff point for the Mt. Fitz Roy area. Much of it can be covered by day hikes, but there are some remote campsites and you can do a four or five day backpack circuit around the mountain. The campsites are not staffed and you need to carry all your provisions. The weather can be extreme, possibly trapping you in camp for several days, so prepare accordingly.