Susan Alcorn's Backpacking & Hiking Tales and Tips moved to susandalcorn.com
The March issue was put out as April 2021
For the April 2021 issue go to
susandalcorn.com/adventure-travel/susan-alcorns-backpacking-hiking-tales-and-tips-april-2021
For the February 2021 issue go to
susandalcorn.com/adventure-travel/susan-alcorns-backpacking-hiking-tales-tips-february-2021/
For the January 2021 issue go to
https://susandalcorn.com/hiking/susan-alcorns-backpacking-hiking-tales-and-tips-january-2021/
Susan Alcorn's Backpacking & Hiking Tales and Tips moved to susandalcorn.com
For the December 2020 issue go to
susandalcorn.com/uncategorized/susan-alcorns-backpacking-hiking-tales-and-tips-december-2020/
Susan Alcorn's Backpacking & Hiking Tales and Tips #257 November

This issue is largely about my new book, Walk, Hike, Saunter: Seasoned Women Share Tales and Trails. The women who contributed their stories are truly remarkable; their names are given below in the table of contents.  Getting the book completed and published has been pretty much all-consuming over the last couple of months, so I hope you'll enjoy learning about it.


I wish you a Happy Thanksgiving even though I know these are unusual times and arranging holiday get-togethers with family and friends can be difficult, if not impossible, for so many of us.


Contents:
#1. Catalan Tomato Bread recipe: Five ingredients and delicious!
#2. NOW available: "Walk, Hike, Saunter: Seasoned Women Share Tales and Trails"
#3. Boy Scout provides helpful link: Guide for Beginner Backpackers
#4. Bay Nature on Monarch Butterflies
Regional:

#5. Past, Present and Future on the Bay Area Ridge Trail 
Articles:
#1. Catalan Tomato Bread Recipe (Pa Amb Tomáquet)
Thanks, Guy Joaquin, Nor Cal Pilgrim Co-Coordinator for posting.  This Catalan Tomato Bread recipe is easy to make with just 5 ingredients and always tastes so fresh and delicious! Prep time: 5 minutes Cook time: 5 minutes  Total time: 10 minutes Yield: 12 servings
INGREDIENTS
thin slices of good bread
unpeeled whole garlic cloves, halved
ripe fresh tomatoes, halved
extra-virgin olive oil
sea salt (I prefer flaky sea salt)
INSTRUCTIONS
Toast the bread slices — either in a toaster, or by baking them in the oven at 400°F — until crispy and golden.  (Toasting/baking time will totally depend on the type and thickness of your bread.)
Take a clove of garlic and rub it cut-side-down all over the top of a slice of bread.
Take a tomato half and rub it cut-side-down all over the top of the bread.
Drizzle the bread evenly with a hint of olive oil.  Sprinkle with a pinch of salt.
Repeat with the remaining slices of bread.  Then serve immediately while they're nice and warm!
https://www.gimmesomeoven.com/tomato-rubbed-bread-pa-amb-tomaquet-pan-con-tomate/
#2. Walk, Hike, Saunter: Seasoned Women Hikers Share Tales and Trails
 My new book is now available on Amazon in paperback, can be ordered from your local bookstore, and will be available on Kindle in about three weeks. (From the publisher) In Walk, Hike, Saunter, long-distance hiker Susan Alcorn introduces you to 32 experienced outdoors women who consider hiking to be an essential part of their lives. Their stories are told with honesty, insight and humor. They share their wisdom and proven tips to inspire women and men of all ages.

Some, but not all, were introduced to the outdoors as children. A few hated those early camping trips, others reveled in them. Several found their passion for adventurous travel later in life and went on to hike thousands of wilderness miles.

The common theme of Walk, Hike, Saunter is that there are many paths to incorporating hiking into your life. Whether hiking is one of many things that you enjoy doing, or whether you find hiking such an passion that you don't mind living out of your car in order to pursue it--you can reap the rewards of exploring the world on foot.

The women, all 45 and older and in the prime of their lives, are all superstars--shining examples of the richness that hiking can bring to our lives. There's no doubt about it--walking and hiking are excellent ways to improve or maintain physical and mental health; in general they increase longevity. They are great ways to enjoy the camaraderie of the trail, or to go solo and foster greater independence. We are lucky to live in these times with an unprecedented number of women on our trails. We are living in an age where we have golden opportunities to explore trails throughout the world.

Simply begin with walking because as we immerse ourselves in nature, enjoy new vistas, and explore interesting cultures our lives will be enriched.
Reviews
"I love reading about women who continue to challenge themselves on trails. In Walk, Hike, Saunter, 32 women, all over 45, openly share their stories of the rewards and challenges of hiking. This is one book you will want to sit down and savor for the inspiration and wisdom."
 -- Jennifer Pharr Davis, Appalachian Trail record holder, motivational speaker, National Geographic Adventurer of the Year, critically acclaimed author of The Pursuit of Endurance.

"Thank you very much for the opportunity to read Walk, Hike, Saunter. I'm only a few years away from the 45 and up age group, and it was personally encouraging to read so many stories from women who are hiking strong well into their seventies!

"Walk, Hike, Saunter will take 'I'm too old to hike' out of your vocabulary! These profiles of women who are hiking and backpacking from 45 into their seventies will leave you inspired to get off the couch at any age."
 -- Heather 'Anish' Anderson, 30,000 miles hiked including the Appalachian, Continental Divide and Pacific Crest Trails three times. National Geographic Adventurer of the Year. Author of Thirst:2600 Miles to Home.

"Long-distance hiking is one of the world's great challenges. More people have successfully climbed Mt. Everest than have completed the 'Triple Crown' of hiking --thru-hikes of the Appalachian, Pacific Crest, and Continental Divide National Scenic Trails. But at the same time, long-distance hiking can be enjoyed by anyone, regardless of age or gender.

"Women, especially older women, will find inspiration and advice in these pages as their peers share their experiences on everything from attitude to equipment, challenges to triumphs. So pull up a comfy chair, light a fire, open these pages and let these remarkable women spin their tales of their adventures -- and inspire yours."
--Karen Berger,author, America's National Historic Trails and18 other books.

"Both inspirational and reassuring, Susan Alcorn's Walk, Hike, Saunter provides a wealth of encouragement for any woman. These thoughtful interviews, made up of tales from real women, in their own voices, will find a home on your bookshelf and in your heart.

"Whether you aspire to long distance wilderness hiking, prefer the historic byways of Europe or enjoy a gentle stroll around the neighborhood, you will respond to the diverse personalities and likeable personas of the author's many female protagonists.

"Walk, Hike, Saunter is full of pearls of wisdom from women who actually walk the walk. It will remind you that each walk has its own reasons for being special, and it may just inspire you to take your own next step."
-- Amy Racina, hiker, speaker, adventurer, author of Angels in the Wilderness: The True Story of One Woman's Survival Against All Odds.
"A uniquely entertaining look into the lives of 32 dynamic women hikers—their vulnerabilities, harrowing escapes, and funny experiences. In addition, their practical tips on how to plan ahead—from what to eat to how to face your fears—are all quite valuable, so get your highlighter out.

'The mere act of hiking can guide us to living in the present. Readers will no doubt be inspired to take to the trail with an eye to the horizon, the mind set on the now, and feet lightly on the ground ready for that next step!"
— Karen Herzog, President Adco Marketing. Post-50, hiking and meditation enthusiast.
Order online or ask your favorite local bookseller to order it from Ingram ISBN 9780936934072. Ask for it at your favorite local bookstore or find it online.
Table of Contents
·         Preface
·         Acknowledgments
·         Introduction: It's Your Time
·         The Women Adventurers
1.      Inga Aksamit
2.      Barbara Anderson
3.      Beebe 'Jack from Ireland' Bahrami
4.      Jan 'Pooh Bear' Barlow
5.      Jane Blanchard
6.      Carolyn 'Ravensong' Burkhart
7.      Judy Chovan
8.      Emilie 'Dirty Emilie' Cortes
9.      Lynne 'Sparkly Manaña' Davidson
10.  Marion 'llamalady' Davison
11.  Mary E. 'Pastor Mary' Davison
12.  Laurie Ferris
13.  Lorie 'Veggie' Florence
14.  Laurel (Ibbotson) 'Happy Feet' Foot
15.  Nancy 'Why Not?' Huber
16.  Naomi 'The Punisher' Hudetz
17.  Sandy 'Frodo' Mann
18.  Jan 'Jaunting Jan' McEwen
19.  Karen 'Butterscotch' Najarian
20.  Sylvia 'amaWalker' Nilsen
21.  Marcia 'GottaWalk' Powers
22.  Nancy Reynolds
23.  Lisa Robinson
24.  Dami Roelse
25.  Donna 'L-Rod' Saufley
26.  Patricia Schaffarczyk
27.  Diane 'Piper' Soini
28.  Diane Spicer
29.  Jane Toro
30.  Elsye 'Wandering Chardonnay' Walker
31.  Katie Williams
32.  Sue 'Leapfrog' Williams
·         About the Author
·         Glossary
·         Resources
·         The Cover Letter and Questions
·         Susan's Ten Essentials for Hikers
·         Safety Measures for Solo Hiking
·         Fitness and Training
·         Contributors' Books
·         Recommended Reading
·         Additional Resources
#3. Guide for Beginner Backpackers: Thanks to Marlene https://bakercountysocial.org/  and Conner for this good backpacking information for beginners. "[I am an] assistant troop leader for my son's Boy Scout troop, I wanted to thank you for putting together your gear page [on backpack45backpack45.com.com]. I hope you don't mind me reaching out, but I figured everyone could use a nice message these days! What a year 2020 has been!
"With all the uncertainty still happening with COVID, our troop has decided to continue postponing all in-person meetings, just to be safe. We're hoping to resume or regular schedule at some point in November...fingers crossed! The kids really miss each other! That being said, we still encouraged the parents to work at home with the kids to ensure we don't fall too far behind!
"The Hiking Merit Badge requires the boys to demonstrate an understanding of hiking safety and general wilderness first aid, showcase the principles of 'Leave No Trace' and complete 5 hikes of varying distances. One of the boys, Conner, found this backpacking guide, and I thought it was perfect to share!" Marlene Warwick
"Guide for Beginner Backpackers" click here: https://www.journeys.com/articles/guide-for-beginner-backpackers
#4. Bay Nature on Monarch Butterflies. https://baynature.org/2020/01/16/with-no-sign-of-monarch-rebound-butterfly-experts-and-enthusiasts-meet-and-plan/
#5. Regional: S.F. Bay Area: Past, Present and Future on the Bay Area Ridge Trail (Eventbrite). Friday, November 13, 2020 from 12:00 PM to 1:00 PM (PST). Free. More information and to register, go here: https://openspacetrust.org/event/past-present-and-future-on-the-bay-area-ridge-trail/
"There are over 380 miles open to the public and ready to explore today. The Ridge Trail runs through all of the Bay Area's nine counties: Alameda, Contra Costa, Marin, Napa, San Francisco, Santa Clara, San Mateo, Solano, and Sonoma, as well as a planned route in Santa Cruz.  The Ridge Trail is also now accessible from BART at the Berryessa station in San José. Circumnavigate the bay or hike, bike, and ride on the Ridge Trail nearest you. Check out the Bay Area Ridge Trail website for trail guides, itineraries, and maps." You can purchase a copy of Bay Area Ridge Trail: The Official Guide for Hikers, Mountain Bikers and Equestrians here.
Thank you everyone. Stay well, keep hiking when prudent—and I encourage you to send in items of interest to the hiking community. 
Susan 'backpack45' Alcorn
Susan Alcorn's Backpacking & Hiking Tales and Tips #256 October 2020
Celebrate safely and have fun on Halloween!
Contents:
#1. Camino: Pilgrim stabbed on route from Lisbon, Portugal
#2. The Camino's new digital credential, but don't worry…
#3. Walk, Hike, Saunter: Seasoned Women Share Tales and Trail — more
#4. PCT 2021 Long-distance Permits uncertain
#5. How to: Stay warm when camping
S.F Bay Regional:
#6. Walks and bike rides on the San Francisco Bay Trail in Richmond, Pinole and Hercules
#7. Nifty Ninety Peaks article revised
#8. SF Crosstown Trail
Articles:
#1. Camino de Santiago: Pilgrim stabbed on Camino route from Lisbon, Portugal. It was reported on Ivar Retve's Camino forum that a pilgrim was stabbed and attacked at knife point after Sacavem, Portugal. Fortunately, she was able to escape the perpetrator, but now has to deal with not only the physical and emotional trauma of the attack, but also the (apparently) indifferent response of local authorities.
"Sep 19, 2020.
Hello everyone,
"This is a difficult story, but as it happened only three days ago, it is important for people to be aware and I would appreciate help (the report is filed with the police, but was seemingly not taken very seriously) with further resources or steps to take.
"The short version is: on September 16, 2020, at 6:30pm, my friend and I, two female pilgrims, were attacked on the Camino on a field after Alpriarte, below the E1 highway, at knifepoint. I was in a chokehold and the attacker had the knife to my throat while dragging me into the field. He was carrying duct tape. As a result of intense physical struggle, on and off the ground as I fought the attacker, with my friend rushing towards him to help me, she was stabbed in the wrist by the attacker. The gushing blood startled the attacker, which allowed us to run away and seek help and get an ambulance and the police.
"The police only took a vague report without asking many questions, and we were focused on getting to the hospital. The next day, we returned to the police station hoping to follow up with the help of our accommodation hosts, and learned another local girl had been attacked this subsequent day (9/17). The police made us wait until they finished dinner to be allowed to enter the station, after which we waited another hour. Then a report was filed after a long hour of us reporting our biographical data, but few questions about the attack were asked. The investigation is not active. That's why I am posting the event here to notify the pilgrim community of this occurrence, in hope to raise awareness and improve prevention and support efforts for such crimes.
"We made the decision to stop walking this Camino in order to process the trauma. I completed two Caminos in Spain before and love the Camino deeply; I hope to continue drawing strength from it."
There is a more complete report available online--click here: 
#2. Camino news: The digital Credential will be a reality next Holy Year. "As of January 1, 2021, pilgrims will be able to register their steps through the different Jacobean Routes, obtaining their stamps through the capture of QR codes." This information was announced by the Santiago Cathedral and the Xunta de Galicia.
Pilgrims "can download a mobile application, which will be available for iOS and Android platforms in eight languages. Through this app, you can get the two daily stamps necessary to prove your pilgrimage to Santiago. These stamps, also digital, can be obtained through the QR codes available at the different points of the Camino de Santiago."
IT will cover different Jacobean Routes and "in addition to making it possible to capture the stamps through the QR, it will allow the integration of the data in the Pilgrim Registry necessary to obtain the Compostela."
The thought is that it will make it easier to obtain the required stamps along the way and also reduce the risk of spreading COVID-19 between pilgrims and those that provide the stamps (at hotels, albergues, and so forth.)" Both entities have pointed out that with the digital modality it will offer greater comfort for the pilgrim, in addition to increasing health security, one of the priorities in these months."
However, the Credential on paper remains! And pilgrims can continue to use the traditional Credential and collect the stamps. The Credential that will be awarded at pilgrimage end will be the same whichever way pilgrims choose to collect the stamps. Other changes afoot: When you arrive at the Pilgrim's Office on Rúa Carretas, you will get a QR code with the approximate time at which you can pick up the Compostela. With this code it is also possible to consult the progress of the queue in real time.
More info here: https://www.elcaminoconcorreos.com/en/blog/digital-credential-holy-year?fbclid=IwAR37AjFL-4rzTQEKbJrI6o6w0POOYfOnpJj1lH3PTi76HXw2dyWvAGVQYBU
Where to obtain a credential, click here: 
#3. Walk, Hike, Saunter: Seasoned Women Share Tales and Trails. We expect my new book to be out in November, so stay tuned. Thirty-two women bring you their amazing hiking stories. I don't want to reveal too much, but you'll hear from Trail Angel Donna Saufley, Triple Crown holder Elsye Walker, Camino guidebook author Beebe Bahrami, and more!
#4. PCT 2021 Long-distance Permits Uncertain. 
The Pacific Crest Trail Association reports: "We announced in August that applications for the 2021 
PCT Long-distance Permit
 will not open as planned in October. We're hopeful that we will be able to issue 2021 permits, but because of the pandemic, we don't know whether it'll be safe to hike or ride long-distances next year. We will continue to monitor the situation closely and we plan to update everyone about potential 2021 permits by January 15."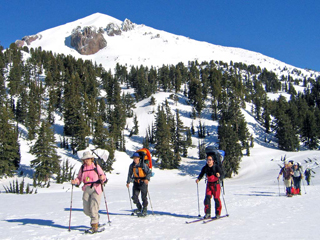 #5. How to sleep warmer when camping: Assuming you can get out somewhere, somehow to camp or backpack in the near future, this might be helpful:
.Use a liner with your sleeping bag—silk, synthetic, or wool. Adds weight, but might be needed.
.Use an insulated pad as well as a groundsheet (or dry leaves if available).
.Put your raingear or other waterproof gear on top of your bag so the condensation from your breathing and other humidity doesn't get your bag wet.
.Eat carbs and fat, and drink a hot beverage 30+ minutes before you go to bed.
.Don't go to bed cold—do some jumping jacks or other warm-up activities—but not to the point of sweating!—before crawling into your bag.
Get your sleeping bag warm before you get in it. Tuck a non-insulated water bottle, filled with warm/hot water into your sleeping bag. Be absolutely sure it will not leak!
And my very favorite—learned on a Sierra Club snow camping trip—tuck the non-insulated warm/hot water bottle into your clothing on your chest. It can be attached to your clothing with a carabiner.
#6. Regional: Richmond Bay Trail Network. Richmond has 36 miles of the SF Bay Trail—more than any other city in the area. "Check out the new Outings webpage on TRAC's website suggesting walks and bike rides on the San Francisco Bay Trail in Richmond, Pinole and Hercules, as well as San Rafael via the Richmond-San Rafael Bridge Trail. (https://www.pointrichmond.com/bay-trail/outings/).
The seven varied outings totaling 23 to 29 miles are:
- a 2.2-mile loop stroll in Marina Bay,
- a 4.0 to 6.0-mile outing on the Ferry Point Loop & Shipyard 3 trails,
- the three-mile Landfill Loop Trail,
- up to 6.3 miles in Point Pinole Regional Shoreline,
- up to a four-mile, one-way trip on the San Pablo Bay Trail between Pinole & Hercules,
- a 5.5-mile walk or bike ride between Point Richmond & San Quentin Village and
- a two-mile, one-way trip along the shoreline between Starkweather & Pickleweed Parks in San Rafael.
These suggested outings should help all of you who signed up to celebrate the fifth annual "Bay Day" by taking the "Bay Day Trail Challenge" of walking, cycling or jogging 25 miles of San Francisco Bay Trail during the month of October. If you haven't signed up yet, you still may register with Save The Bay (https://www.bayday.org/bay-day-trail-challenge/)".
Many thanks to Bruce Beyaert, TRAC Chair.  http://www.pointrichmond.com/baytrail/ and http://www.ci.richmond.ca.us/109/TRAC
PDF of Richmond hikes: RichBTmap121919 (1).pdf
#7. Nifty Ninety Peaks article revised. I have mentioned the 'Nifty Ninety Peaks' Challenge previously—peaks and high points around the bay. I have now revised and reorganized an article in my website to give readers more information about the challenge as well as where the peaks are located. Click the link to enjoy. https://susandalcorn.com/nifty-ninety-peaks-challenge/
#8. SF Crosstown Trail. I also want to put a reminder and a new plug about the SF Crosstown Trail. Even with COVID-19 a concern, and bad air intermittently, San Francisco has often had the best conditions in this region for walks.
We have found San Franciscans, and visitors, to be wonderfully considerate about wearing masks. That makes us feel quite safe about taking walks there. If you plan to walk the SF Crosstown, which we have been doing again, check PurpleAir first and see if the air quality report gives numbers low enough for you to feel safe. In general, it has been better than most places around because of the breezes off the ocean. https://crosstowntrail.org/
****


Stay well, keep hiking when prudent; I encourage you to send in items of interest to the hiking community. 
Susan 'backpack45' Alcorn
Susan Alcorn's Backpacking & Hiking Tales and Tips, #255 September 2020

Contents:

#1. Walk, Hike, Saunter: Seasoned Women Share Tales and Trails—coming soon!
#2. Oldest person to hike the JMT  
#3. Cougar — guidelines for safety
#4. Poop strategies
#5. Backpacking and innovative measures (DIY)
#6. A Brief Camping Trip to Oregon
#7. S.F. Bay Area Regional hikes and walks (Note: I'd love to have info on suggested walks in other regions! )
Articles:
#1. Walk, Hike, Saunter: Seasoned Women Share Tales and Trails. Just to let you be among the very first to know, my book, on women hikers, will be published this fall. It's for anyone, but particularly women, who are looking for motivation, encouragement, information, and inspiration to put on their trail shoes and get walking on hiking trails here and abroad. Thirty-two women, all 45 years of age or greater, contributed to this collection of sometimes humorous, occasionally frightening, always open stories of the joy walking brings to their lives.
They tell where they hike, and how they keep going when thing get tough. The stories they tell are the ones they would share at hiker gathering and around a campfire (if time and circumstances allow).
This has been an exciting project for me to bring forth—and to work on during these trying times. And I predict that you will be excited to learn more about Walk, Hike, Saunter in next month's newsletter, when I plan to reveal the names of some of the women who participated.
#2. George Graybill and the JMT record.
Hello Susan, I believe you need to update your oldest person to hike the John Muir Trail record. I'm 80 years old and I just completed the trail N > S in 20-1/2 days. I left Happy Isles at noon on 7/29/2020 and arrived at Whitney Portal at 5:30 p.m. on 8/18/2020. That is 20 days 5 hrs. and 30 min., which included one rest day at Vermillion Valley Resort and the side trip to Whitney summit. My exact age at the finish was 80 years and 32 days. 
Hate to brag, but it just wasn't all that hard. 
The picture is of my son, Dan, and I on the summit. (He is the tall one.) ...and, no, he did not carry any of my gear or food.
Cheers, George Graybill
#3. Encountering a Cougar/Mountain Lion. I have never seen a cougar in the wild, but I know a couple of people who have—without incident. The first was my husband Ralph—he wasn't even in the wild, he was in a regional park near us in the Oakland hills. He turned a curve in the trail, heard a strange sound, and saw the long tail of the cougar as it turned around and retreated. The second person, my friend Amy Racina, was in Henry Coe State Park, CA. She was backpacking and as she approached her campsite, she heard something just over a mound that separated her site from the next one. When she went over to say hello to the other hikers, she saw that the noise was of a cougar moving around. Both turned away from each other. 

Amy decided not to take any chances, and walked on to find another area to camp.  
What to do if a cougar does NOT retreat:   Stay calm and stand your ground; maintain eye contact; pick up children, but don't bend down or turn away to do so; Back away slowly;  don't run. Raise your voice and speak firmly. If the mountain lion seems aggressive, raise your arms to look larger and clap your hands. IF, in the highly unusual event that the cougar attacks you, fight back with rocks, sticks, tools or any other objects available. (Source: Oregon Dept of Fish and Wildlife. www.odfw.org)
#4. Going poo in the outdoors: Outside magazine online article, The Best Gear for Going Poo in the Woods, has good, practical advice on situations we all encounter when on the trail. Among other hints, writer Joe Jackson mentions the Coghlan's Backpackers Trowel ($9) for burying waste because often rocks and sticks don't dig cat holes  easily or deep enough. For women who prefer more privacy, or greater ease when peeing, the pStyle ($13) is recommended. Find more here: https://www.outsideonline.com/2279096/gear-answering-natures-call 
#5. Do it yourself: Outside's recent post "No One Knows How to DIY Quite Like a Thru-Hiker" by Mathina Calliope reminded me of one of the things I like most about camping in general and backpacking in particular—ingenuity!  
Calliope writes, "Be prepared for every obstacle, and save a ton of money by making your own equipment and learning how to fix your stuff when it breaks in the backcountry." She reminds us that Cheryl Strayed used duct-tape to make hiking boots after losing her originals.
Triple crowner Joe Brewer (who completed the Appalachian Trail in 2012, the Pacific Crest Trail in 2014, and the Continental Divide Trail in 2015) made a lot of his gear after getting supplies from such outfits as: Dutchware Gear, Ripstop by the Roll, and Thru-Hiker. And don't forget the Guru of Lightweight Backpacking, Ray Jardine—he has moved onto additional sports besides hiking/backpacking but he still sells kits for making your own backpack, clothing, sleeping bags, tarps tents, and more at http://www.rayjardine.com/index.shtml
For a while, Ralph and I used a homemade alcohol stove. It weighed less than two ounces. To make one, cut the bottom 1.5 inches off two soda cans, punching burner holes in one of them, sliding the one with burner holes into the other one, pouring denatured alcohol into the resulting vessel, and light. However, we decided against using one again because of the risk of fire because of their light weight. They can be blown over easily.
Indeed they have been known to start some major fires—including one that burned 14,000 acres in four days in Patagonia's Torres del Paine National Park.
Feb.2005: The fire started when a Czech camper's stove turned over, according to the government's National Forestry Corporation spokesman Claudio Perez said.
And other causes, while on the topic. In Feb. 2011, a camper caused a forest fire when building a campfire in an unauthorized area. And in late 2011, a fire was started by a camper burning toilet paper. It ultimately burned 42,000 acres and closed portions of the park for several weeks. The fire was incredibly damaging to the local ecosystem as well as the region's economy.
Back to DIY: You can buy ground cloths ("footprints") for your tent, but they are expensive. We use Tyvek, which we purchased from Home Depot (but can also be purchased by some camping gear outfitters) for much less. It is extremely durable and lightweight. Wash in the washer before you use it because otherwise it is noisy; let it air-dry before packing it away. Cut the footprint a tad smaller than your tent's floor—otherwise rain will run down the sides of your tent, collect in the ground cloth, and go under your tent.  Note: Also remember not to set up your tent in a depression.
In the wilderness first aid class that we took several years back, we learned about the versatility of many objects designed for other uses: A hiking pole can be used as a splint and as a support for many shelters; a bandana can be used as a bandage, to hold a splint in place, for a preliminary water filter.  
I'm sure that you, readers, have your own strategies you've developed—we'd love to hear about them.
#6. A Brief Camping Trip to Oregon. Once I had the manuscript for Walk, Hike, Saunter completed, we decided to take a short trip north. The smoke from several forest fires stayed with us through northern California (could barely make out Mount Shasta from I-5) and as we entered Oregon. We were headed up to the volcanic region south of Bend, Oregon. Luckily when we turned off Hwy 97 to go further east and into Newberry National Volcanic Monument, we found blue skies, wonderful hiking trails, lakes suitable for boating (including our new inflatable kayaks), and several campgrounds. I was very impressed with the campgrounds in the Deschutes National Forest.
After our time camping, we drove across the state to the coast and we noticed that there were many places we could have camped—at least during the week—in the various forested areas. We did have reservations for the place we stayed in Newberry, but there were several vacancies until the weekends. (No promises, but it looked a lot easier to find a place here than in California, but probably also has a lot to do with school being back in session (so to speak!). The crowds were down.)  
#7. S.F. Bay Area Regional hikes, walks, and more.
Fremont: Our friend Patricia Schaffarczyk has been highly involved in seeing a new project come alive with the Washington Township Museum of Local History. The museum itself has been closed during the pandemic, but their website now has a wonderful new interactive map called "Tri-City Treasures" (artwork by Jeff Schinkel). From their site: "This historical, artistic map highlights landmarks, geographic and transportation features, plants and animals that were once a part of the Tri-City landscape – Fremont, Newark and Union City, but have since vanished, passed into oblivion, or been buried by the forward march of time. Each icon on the map has a backstory that you can explore through text, audio and video. Simply click the map to visit a brand new website where you can discover more about each resource." https://museumoflocalhistory.org/creative
It seems to me that the map is a wonderful introduction to the area, and a different way to explore Fremont, Newark and Union City. Use the map as entry into walks in the towns, or hike in the regional parks in the hills behind Fremont and Niles where you can still find remnants of the mysterious running rock walls, or where thousands of people annually climb the nearby Mission Peak (or Monument Peak) to get the far-reaching views, or in Coyote Hills Regional out by S.F. Bay.
San Francisco: S.F. Bay Bandits. We recently went on a hike designed by the Bandits, who are associated with the international organization, Volkswalk. The "Lands End 10K" was a hike that started near the Cliff House/Sutro Baths and went along the Coast trail headed north, headed into the Seacliff neighborhood, went up the beautifully tiled steps into Lincoln Park, took us by the Legion of Honor, and so forth to make a 6-mile loop back to our start. This description is not to lead you on the hike, but to inform you that the air has been clearer by the ocean and though we saw dozens of people on the trail, all were wearing masks, which made us feel safe to share a trail.  
El Cerrito's Trail Trekker group has a new map of all their local trails. Not just those in the Hillside Natural Area, but many public stairways and other urban pathways. Most are in the hills, but there are flatland trails too. The map is currently will be available by mail. If you are a member of Trail Trekkers you should already have one, as they are a perk of membership.

To buy a map, please send $6 to our treasurer, Pam Austin, 834 Kearney St., El Cerrito, CA, 94530. It will be mailed to you. Meanwhile, explore our "Trails of the Week." One the glories of the Trail Trekker website is a series of explorations, "Trail of the Week." 
****
Stay well, keep hiking when prudent—and I encourage you to send in items of interest to the hiking community.   
Susan 'backpack45' Alcorn
Susan Alcorn's Backpacking & Hiking Tales and Tips #254 July 2020
I hope you have a safe and fun-filled 4th of July!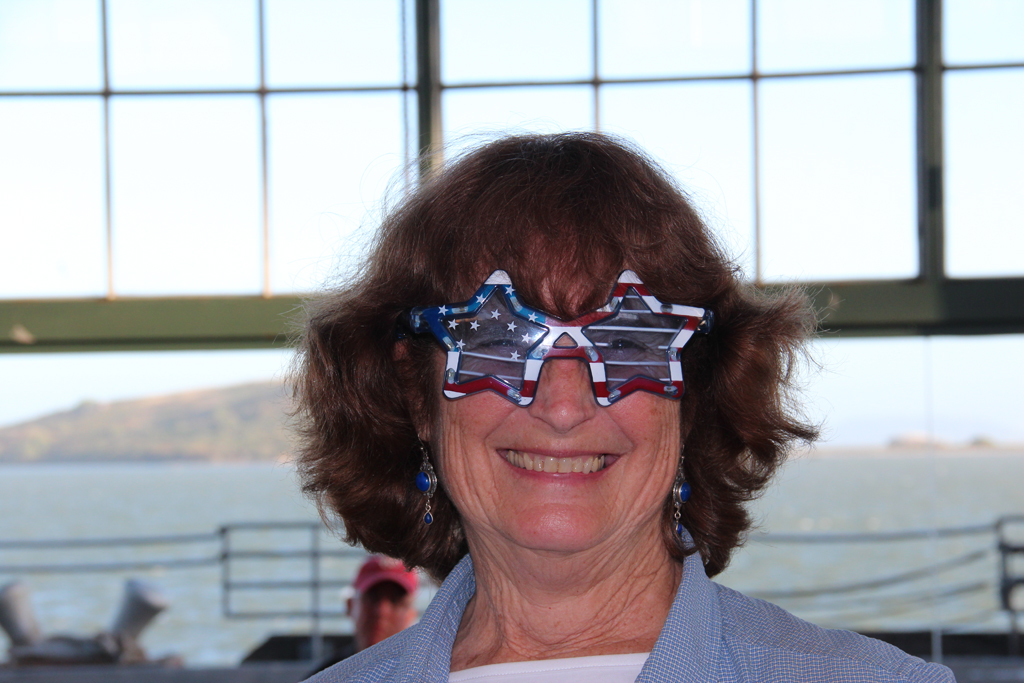 Contents:   

1.Journeys North: The Pacific Crest Trail
2.Bucket List hike: Italy's New Hiking Trail Will Connect 25 National Parks
3.PCTA's article on safe stream crossing

4.Gossamer Gear's Mariposa Backpack
5.Camino de Santiago--BIG news!

6.Native Lands along the Pacific Crest Trail
7.The Supreme Court Approved More Drilling Under the AT
8.S. F. Regional: More access and more Bay Ridge Trail!
Articles:
#1. Journeys North: The Pacific Crest Trail: a soon-to-be published book by Barney Mann. I was very pleased to be asked to read and write a review Barney's book, which is due out in paperback on  August 1, 2020. 
$19.95 Pre-order Price Guarantee. Details--go to Amazon, click here.  
"Journeys North takes us along on a challenging and rich hike of the Pacific Crest Trail. The year is 2007, when Barney 'Scout' Mann and his wife, Sandy 'Frodo' Mann, set out to thru-hike from the Mexican border to just over the Canadian border. Scout's imagery transported me, but most engrossing of all may be the relationships that formed as Scout and Frodo worked their way north while walking their 20-to-30-mile days, with four other hikers―Blazer, Dalton, Tony, and Nadine―and an extended family with dozens more. A rich tale of adventure, freedom, accomplishment, fears and tears―you need to read this book!" 
-- Susan"Backpack45" Alcorn, author of We're in the Mountains Not Over the Hill
#2. Italy's New Hiking Trail will connect 25 National Parks:   Marc Longwood, photographer and buddy, sent the following exciting news for Afar magazine. Click here. "The new path will pass through the southern Dolomites in the northernmost parts of the country all the way down to Sicily. This Sentiero dei Parchi (Path of Parks) network will loosely trace an existing 4,350-mile trail. On May 23, the Italian Alpine Club (CAI) and the Ministry of Environment announced a new hiking route that will connect all 25 of the country's national parks.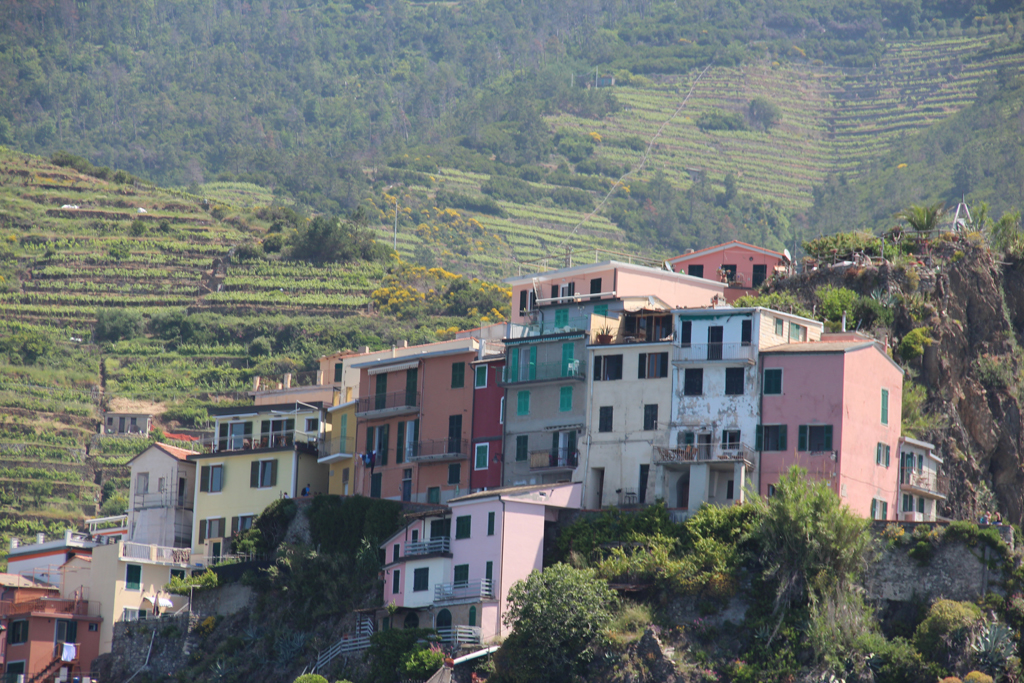 "...the Sentiero dei Parchi is more of an itinerary than a through-trail. It will run across snow-capped mountains in the Dolomites and Alps, along the coastlines of Cinque Terre, over the rolling hills of Tuscany, to the caves and forests of Abruzzo, and more. There will also be sections of the route on the islands of Sicily and Sardinia, and will include Cinque Terre national park."
The new path will roughly follow the existing Sentiero Italia, or Italy Path, a 4,350-mile hiking route through the country that encompasses 400 sections and passed through 19 parks, the addional 6 of this new one will include some biosphere reserves and UNESCO World Heritage sites. Travelers tracing the Path of Parks will be able to get a "passport" to track their progress."
Though, "many sections of this new route already exist, there is currently no official opening date for the Path of Parks." "Between now and 2033, the Ministry of Environment will invest approximately 35 million euros (about US$40 million) in the maintenance of trail networks in protected areas, including trail restoration in those parts that have become damaged by bad weather and natural disasters."  (Maggie Fuller 06.05.20) 
#3. Cross Streams safely: Though many parks and trails are either closed or have restricted access, there may still be stream crossings in your future. The Pacific Crest Trail Assoc., gives these guidelines on how to do it safely. Click here. 
#4. Gossamer Gear's Mariposa backpack receives high marks: Learn why Gossamer Gear's Mariposa is rated highest "for most people"  by Treeline Review here --and lots more info on 18 additional highly rated packs.  Among other things, a reminder that it is no longer necessary to carry 5+ pound backpacks because 2 lb. packs will carry what you need!  
#5. Camino big news!  At this link, watch Ivar, who runs the pilgrim forum, talk about, and go into the Spain's, Cathedral in Santiago for its re-opening after months of closure due to Covid-19. There is still a lot of restoration and remodeling happening, and not all areas are open to the public, but it's still a huge step in the process of welcoming visitors again. Currently there will be two daily masses--one at the Pilgrim's Visitors' Center and the second at the Cathedral at 7:30 P.M. The cathedral's doors will open for the mass at 7 P.M. Entrance will be limited to 75 people, no walking around.  
And, for eagerly awaited openings along the Camino, read the posts directly from the American Pilgrim's website. Click here. Of course, we have to wait until the EU allows Americans entry to their countries! 
#6. Native Lands Along the Pacific Crest Trail: PCT thru-hiker, Paige Wagar, when doing the preparation for her hike, "found little mention of pre-1900 history of the land or mention of the current indigenous meaning that the land holds." She decided to find out more about the native territories that the PCT passes through--:to honor these spaces and their history" (May 9, 2019).  
https://thetrek.co/pacific-crest-trail/nativelandspct/
Paige's blog, click here, has links to all of the territories named below. 

"Outdoor recreators aren't the first ones to explore these lands and I believe it is important to acknowledge those that came before us. So, for my own learning, I put together a list of all the native territories (as reported by Native Land Digital's Native Land Territories Map).  
"CALIFORNIA: Kumeyaay, Cupeno, Cahuilla, Yuhaviatam Serrano, Tongva, Fernandeno Tataviam, Kitanemuk, Kawaiisu, Tubatulabal, Southern Mono Monache, Central Sierra Miwok, Nisenan, Mountain Maidu, Konkow Maidu, Atsugewi, Okwanuchu, Northern Wintu, Shasta, New River Shasta, Karuk, Cow Creek Umpqua, Takelma, OREGON: Takelma, Shasta, Cow Creek Umpqua, Molalla, Confederated Tribes of Warm Springs, Wasco and Wishram, Chinook. WASHINGTON: Yakama, Wasco and Wishram, Snoqualmie, Okanagan, Chelan, Methow, Nlakapamux. CANADA: Nlakapamux."

#7. The Supreme Court Approved More Drilling: "Under the AT. During a week of historic decisions, the Supreme Court decided that an energy company can drill under the Appalachian Trail." So much for land protection! Click here. 
#8. Regional: S.F. Bay Area. The Bay Area Ridge Trail has become more accessible with the opening of the Berryessa BART station. "It's been a couple years coming but, we just got word this week that the Berryessa BART station in North San José is opened June 13. Along with the opening, we will dedicate .7 miles of trail  which will close a critical trail gap. This new trail will connect BART to the Penitencia Creek Trail, Alum Rock Park and up on to the ridge at Sierra Vista Open Space Preserve (10 miles one-way.) BART and you are there."

And, "TWIN PEAKS: After a 4 year pilot project in which the Ridge Trail played a lead advocacy role, the eastern half of the road on top of Twin Peaks is closed to cars forever! Next step will be to work with SF Rec and Park to redevelop the promenade."
And finally, "GARIN: Are you familiar with East Bay Regional Park District's Garin Regional Park? In 2020-2021, the Ridge Trail will be providing a $200,000 partner grant for trail construction that will connect Garin to Niles Canyon Road. It will make our East Bay stretch 50 miles long!" from Marie Sayles, Development Director, Bay Area Ridge Trail. www.RidgeTrail.org Connecting people, parks and open spaces in the Bay Area
Susan Alcorn (aka Backpack45)
Susan Alcorn's Backpacking & Hiking Tales and Tips #253 June 2020
I don't know that I have adequate words to describe about the challenges we are all facing these days—it's pretty overwhelming. But I do want to express some of my sentiments about the crises that we are going through--the Coronavirus, and the racial divisions demonstrated most recently by the death of George Floyd while in police custody and the demonstrations and riots that have followed. I feel, as I am sure most of you also do, times of despair, anger, and fear. At the same time, since we are also witnessing heroism, empathy, and kindness in various places and circumstances, I also feel that hope, compassion, wisdom, and love will carry us through.  As we move forward through these uncertain times, rather than hoping that everything will go back to "normal," I hope that we listen and learn, heal, and come back together in a "new normal."
I hope this finds you well. Susan
Contents:
#1.Leave No Trace
#2. Diane Spicer's blog
#3. Camino Pilgrim info from Johnniewalker Santiago

#4. New guidelines for PCT hikers and trail projects
#5. Help for bunions, hammer toes, and forefoot pain
#6. Lyme Disease and ticks
Articles:
#1. Leave No Trace: LNT always has interesting articles about environmental practices to incorporate (or at least consider). Most recent blogposts are Bird Feeders and Leave No Trace: Are They Compatible? [yes and no], An Urgent Message from Leave No Trace [plea for support], and Recommendations for Getting Outside during Covid-19 https://lnt.org/blog/ , The Leave No Trace Recommendations for Getting Outside During Covid-19 (which includes a link to an article on how to poop outdoors. [practical and important reminders])
#2. Hiking for her: Diane Spicer has a new article on best hiking socks and much more to read and enjoy in her blog. https://www.hiking-for-her.com/best-hiking-socks.html#multi
#3. Camino Pilgrim Big News: "MASSES BEGIN IN THE CATHEDRAL OF SANTIAGO..." Johnnie Walker just posted on Facebook that "from July (TBA) at 19.30 the public will be admitted to the Cathedral to attend Mass for the first time since the restoration work began. Mass will be held at a temporary altar in front of the Pórtico de la Gloria. The Pilgrim Mass will continue to be held at 12 noon in the Church of San Francisco."
#4. The Pacific Crest Trail Association: The PCTA issues new guidelines for getting and volunteering on the trail safely. "As states modify their COVID-19 orders and move cautiously to reopen, the PCTA has published guidelines for staying safe on the PCT. Where local guidelines and stay-at-home orders permit—and where the trail and trailheads are open—we support single-day hikes and horseback rides near your home and longer self-sustained trips that don't require resupply. We are still encouraging you to follow physical distancing and other guidance to avoid potential transmission of the virus between communities along the trail.
"We've also published a plan to safely reengage with trail maintenance. For the 2020 season or until further notice, all trail maintenance volunteer activities will follow all enhanced COVID-19 safety protocols outlined in the multi-level plan, including physical distancing and additional Personal Protective Equipment (PPE). As of today, we're still in the "Stay Home, Stay Healthy" volunteer level. Find out more about the plan and enhanced safety protocols on our website."
#5. Help for those suffering with bunions, hammer toes and forefoot pain. The suggestions include: walk and run barefoot in the grass or on a treadmill for 30 seconds (add 30 seconds every 4th day); avoid wearing shoes with elevated heels or pointy toes at any time. And a link to Correct Toes website, which offers a product called "correct toes" (which I am not qualified to evaluate), but also more foot care suggestions. www.correcttoes.com (info from the Altra trail shoe company). 
#6. Recent research on Lyme disease--and possible lessons about Coronavirus: Bay Nature, Spring 2020. Excerpts from: Biodiversity and the Spread of Disease: Ecology drives infectious disease. Research on Lyme shows why. by Moises Velasquez-Manoff. Link to entire article here: 
"To deliberately attract a tick, you need to emulate a large animal—which shouldn't be that hard because humans are essentially big, lumbering apes. You increase your chances of attracting the blood-sucking parasite by doing what Ceili Peng, manager of the Swei Lab at San Francisco State University, calls 'the wedding walk': proceed slowly in a straight line while also occasionally roughing up the leaf litter with your shoes like a clumsy deer. That way the ticks are sure to notice you passing.
"The coup de grace is heavy breathing. The ticks have sensory pits on their front arms called Haller's organs that allow them to detect the carbon dioxide you exhale. Trace amounts of this and other gases set them to 'questing.' They climb the nearest twig or blade of grass and wave their arms around, trying to grasp the animal they know is moving through.
Peng demonstrates the wedding walk one beautiful January day, breathing heavily and dragging behind her a 1-meter-square white cloth to collect the ticks. We're at China Camp State Park in Marin County, where Andrea Swei, head of the lab Peng manages, has spent 17 years studying the relationship between, among other things, biodiversity and the prevalence of Borrelia burgdorferi, the bacterium that causes Lyme disease.
"Lyme disease, which is transmitted by tick bites, is currently the most common vector-borne disease in the U.S.; more than 300,000 people are infected yearly. Swei's research could help illuminate both why the prevalence of Lyme has increased so dramatically in recent decades, mostly in the Northeast and upper Midwest, and also why Lyme remains much less common in California.
"Climatic differences are almost certainly involved. California is much drier than the Northeast and ticks need ample moisture to survive. Lyme is also probably underdiagnosed in California; doctors in the state are less familiar with it than those on the East Coast. But as we walk through the oak woodland—prime tick habitat—Kacie Ring, a graduate student in Swei's lab, explains how she knows Lyme is actually less prevalent in these parts.
"Tick infection rates vary tremendously from place to place and year to year, but Swei's research suggests a prevalence of between 5 and 10 percent around the Bay Area. And it's likely lower in Southern California. By contrast, around 45 percent of ticks test positive for Lyme in many parts of the Northeast. 'We have the hard data,' Ring says. A better understanding of why ticks in these parts tend to harbor Lyme so much less often could, if the lessons are generalizable, point the way toward limiting the spread of the disease, for which there's currently no vaccine. 'It can be hard to diagnose and treat,' says Ring. 'We need to better understand how to prevent it.'
"One hypothesis the Swei Lab is pursuing is that the structure of the ecosystems in California, which are somewhat less disturbed and more intact compared to the Northeast, and the presence of certain key animals may limit the spread of the bacterium. Swei's research could thus have big implications not just for Lyme disease, but for conservation generally. Biodiversity may have an under-recognized role in keeping people healthy by limiting certain infectious diseases.
"The emergence and spread of the "COVID-19" coronavirus, which probably came from bats, is a good reminder that throughout history ecology has often driven infectious disease. To see the relationship, you just need to loosen how you define an ecosystem."
There is much more to this article to read here: https://baynature.org/article/biodiversity-and-the-spread-of-disease/
Moises Velasquez-Manoff is Bay Nature's senior editor and the author of An Epidemic of Absence. moisesvm.com
-------------------------------
Hoping you are finding some time in the great outdoors--in your garden, in your neighborhood, and on our trails. Be well. 
Susan Alcorn (aka Backpack45)
Susan Alcorn's Backpacking & Hiking Tales and Tips, May 2020
I hope this newsletter finds you healthy and safe!
Contents:
Darn Tough
Is that lizard male or female?

Shelter-in-Place during Covid-19 restrictions, and hiking
Swainson's Hawks
California Mission Walk
Regional: Your Inner Camino
Tick-proof your clothes
Articles:
#1. Darn Tough Socks: I was a holdout for quite a while, but I have been converted. Darn Tough Socks are really comfortable—including the fact there aren't any annoying seams. They are not cheap, but they have a warranty that they'll be replaced if they ever wear out! I'm very tempted by the new bear pattern—Bear Town Micro Crew Lite Super Cushion in the current collection (sorry, this pattern is a women's only). https://darntough.com/collections/womens-hike-trek
#2. Is that lizard male or female? Ask the Naturalist by Tony Iwane. "If you're seeing multiple lizards in your backyard, then you're probably seeing both males and females. Most lizards, like many animals, are sexually dimorphic, meaning not only are the genitals different, so are other characteristics such as size, shape, and appearance.
"While there are few hard and fast rules in the natural world, here are a some things to look for when trying to determine the sex of a lizard. As with most examples of sexual dimorphism, a lot of them have to do with males competing for both territory and mates.
"First, look at the size of the lizard's head. In many lizard species, males engage in territorial combat and therefore have noticeably bigger, bulkier heads (and bodies) than females. They use these for biting and wrestling each other, and the encounters can actually become pretty bloody and intense. So if you see a lizard with a large head, it's likely a male.
"Second, look at the lizard's coloration. Males tend to be bolder in coloration than females, and like male birds they use these colors as a form of communication. The male western fence lizard (Sceloporis occidentalis), the most commonly seen lizard here in the Bay Area and known colloquially as the "blue belly", does indeed have deep blue markings along the side of its belly. When displaying (either for territorial reasons or to attract a female), male blue bellies will do "push-ups" and extend their abdomens, showing off that color. You'll even sometimes see them doing this to you if it's particularly bold! Female blue bellies can also have blue markings, but they are much less intense."
If you decide to pick a lizard up, consider: "Males also store their hemipenes (like many reptiles, male lizards have two penises) just past their vent, so look for a bulge at the base of the tail." (Bay Nature July 3, 2017. Want even more stories about Bay Area nature? Sign up for our weekly newsletter! BAYNATURE.ORG
#3. Shelter-in-Place during Covid-19 restrictions, and hiking: Like so many other hikers, Ralph and I have had to cancel a long-distance hike and other travel. As I mentioned in the April newsletter. We were scheduled to fly to Paris on May 19, spend a couple of days there, and then make our way to Bazas, near Bordeaux, FR where we left the Chemin Vezelay last year.
Our plan was to hike the remainder of that Camino route until we reached St. Jean Pied de Port (on the French side of the Pyrenees). Distance was about 130 miles, which would complete that particular pilgrimage route for a total of approx. 600 miles. After that, I was going to continue on to Namibia, Africa for a writers' retreat.
I mention all this so that you will know that I understand that giving up hiking plans can be difficult—especially if you have planned a trip for years, aren't sure when this opportunity will come up again, perhaps given up a job to make it work, and/or aren't sure how many hiking years you have remaining!
However, Ralph and I are optimistic that these opportunities will be there again in the future, and in the meantime are attempting to stay fit for future hiking trips.
Here's (part of) how: We are lucky enough to live where there are many parks and other open spaces available. Although some have been closed—primarily because some people have not followed the restrictions, which has led to overcrowding and subsequent closures, but also because staffing has been reduced—many have been open.
In order to avoid getting too close to other hikers, we usually hike early in the day, on weekdays, and on steeper terrain—most people stick to the flatter trails. (I know that "best" hours vary at different parks—sometimes dog walkers go out early so you may have to look into this.)
In general, we know which parks and trails are most popular, and we can avoid hiking in them. If we do go to more popular places, we go only if there are wide trails.
In addition to the longer hikes in our parks, we are doing shorter (4 miles or less) walks in neighborhoods. We live in the Oakland hills where a walk around the block generally would mean walking 2 miles or so, but we can link together various "blocks" and easily come up with several different 4-mile outings.
What has made these semi-urban hikes more fun for me is taking photos of quirky yard art, spring flowers, and kind messages and signs put up by neighbors supporting hospital workers, delivery and mail carriers, grocery personnel, and others. I like seeing the creativity out there, and the signs have helped keep my spirits up—the sense that people, including young children—are considering others during this time of uncertainty.
I think my next step will be to start walking every street in our area. I did something similar several years back—I walked every street, every block, in nearby Piedmont, CA. It was a great way to experience a new area; I 
learned my way through the convoluted streets of the small, semi-urban city; and I had a sense of accomplishment as I marked off the blocks that I did each time. Equipment needed: A map of the scale to see every street and block, and a small notebook. I used a paper map and highlighter marker, but there's probably some computer app that would allow you to do it!
A large part of my pleasure in hiking and travel in general is to find and experience new places. Though our travel is restricted at the moment, I am finding it possible to have a bit of that sense of discovery by looking more closely at the places and trails closer to home.
I would love to hear how you are keeping your wanderlust satisfied during these challenging times. What are you doing now that will allow you to resume long-distance hiking when it is appropriate?
4. Swainson's Hawks.  Our hikes on the Nifty Ninety Peaks have also come to a screeching halt because the 11 remaining peaks we have to do are too far away to do as day hikes. Included in that list is Berryessa Peak, which is in Napa County—off-limits to us at the moment. However, I do get a newsletter from Tuleyome (a conservation group based in Woodland). This month's newsletter talks about these birds.
"They're Back!! California's Central Valley is a great place to raise kids; just ask the Swainson's Hawks  (Buteo Swainsoni). They like it so much that they fly all the way from Argentina every spring to reconnect with their mates and move back into their dream homes. The hawks make the 6,000 plus mile migration from Argentina every spring and begin to arrive here in the western states in late February to early March. They will stay until late September or early October, taking advantage of prey opportunities during harvesting before they begin the long journey back to South America.
"Once they arrive here, they may reuse an old nest or refurbish a crow, raven or magpie nest. The males choose the nest site, usually in a tall tree near a food source or in a riparian area, although their home ranges can be approximately 20 miles. Both the male and females help construct or restore the nest; however, it's usually the males that carry the construction materials to the site. So, if you happen to see a Swainson's Hawk carrying nesting material, there's a good chance it's the male. It takes about two weeks to get it just right and when it's finished, it'll be about two feet wide and about a foot tall. They aggressively defend their nests and will chase off other raptors if they feel threatened. They will also run off other raptors that try to use one of their old nests.
"The female lays between one and five eggs (most commonly two) depending on the abundance of prey. Incubation lasts a little over a month and the young stay in the nest for about another month. Once they fledge, the young may gather in small groups and later the adults will join them forming huge colonial foraging groups. It is estimated that approximately 73% of the global breeding population is in California.
"Historically the hawks used open prairies and grasslands for foraging but the Swainson's Hawk has adapted extremely well to agricultural practices in the Central Valley. In fact, they can often be seen following farm equipment or the edge of flood irrigation water as it disturbs prey species. Foraging hawks soar low over the ground similar to a Northern Harrier or hovering on one spot as a White-tailed Kite does. The young are fed primarily small mammals and reptiles but later in the summer months the hawks switch to eating almost exclusively grasshoppers, crickets and dragonflies. They can often be seen running on the ground chasing prey.
"As summer winds down, the migrating adults gather in huge groups, sometimes numbering in to the 10,000's. These groups are called "kettles" and sometimes other raptors join them. Their daytime migrations are much anticipated by birders who gather in the southern US, Mexico and Central America to watch them on their 6000-mile migration back to their wintering grounds in Argentina.
"The Swainson's Hawk is listed as Threatened in 1983 under the California Fish and Game Commission. Conservation efforts including habitat protection and mitigation as well as pesticide and ecological educational materials have helped keep the overall population remain fairly stable." Kristie Ehrhardt, Tuleyome's Land Conservation and Stewardship Program Director. https://www.sfbbo.org/wingbeat-blog/the-wonder-of-the-swainsons-hawk
#5. California Mission Walkers:  "California Mission Walkers is an organization dedicated to promoting a walking route along the historic El Camino Real between the 21 California Spanish missions, and supporting those who walk it. Here is the latest edition of La Campaña, the newsletter of the California Mission Walkers.
"This is our sixth newsletter, which highlights some of our many mission walkers, shares news about the mission walk, and gives tips on how to get started on your own walk. So take a moment to read about this wonderful adventure on El Camino Real."

The newsletter is available for download here:   La Campaña ~ April 2020 
Previous newsletter editions are also available:
La Campaña ~ April 2019.pdf
La Campana ~ April 2017.pdf
La Campana ~ July 2016.pdf
La Campana - Jan 2016.pdf
La Campana - Jan 2015.pdf 

Siempre Adelante!
- Steven Woody
California Mission Walkers, PO Box 7084, Petaluma, CA 94955 and californiamissionwalkers@gmail.com
Ed. note: Many of the articles in the newslettesr are about hikes and pilgrimages to other places--including one this month on Shikoku, Japan by Valerie Hartmann.
#6. Your Inner Camino and After the Camino.  If you are a NorCal Chapter Member (FB: Peregrinos — Northern California), you should have received this announcement from Laurie Ferris, Co-coordinator, on Thursday:
"Northern California Chapter Book Club, Your Inner Camino, Thursdays, 6:00 - 7:00 PM, May 7, 14, 21, and 28.
"To continue the pilgrim camaraderie, Laurie Ferris will be hosting a Virtual Book Club on Thursday evenings at 6 - 7 PM via Zoom. For the month of May, we will be reading Karin Kiser's mini book, "Your Inner Camino: Your Pocket Guide to Inspiration and Transformation Along the Camino de Santiago"

"You don't have to be on the Camino to benefit from this book. It's a guide to personal development and change. The insights and suggestions apply to anyone looking for answers or more aliveness in their life, and those wanting new ways of managing and responding positively to the inevitable changes that life brings. It's like having a personal coach, a comedian and a therapist right in your pocket for easy access." Available in paperback from Camino Chronicles Press [no relationship to my book, Camino Chronicle] or Kindle from Amazon."
After the Camino, also by Karin Kiser, is another of her pocket-sized guides—this one "to integrating the Camino de Santiago into your daily life." During this current "Shelter-in-Place" situation, you might find some of Kiser's suggestions helpful.  #3. "Simplify" reminds us that on the Camino we were able to walk for weeks or months carrying most everything we needed. If we take a look around our house, most of us will see that we have an abundance of things. "Your stuff can weigh you down physically and mentally. Lighten your load. Create space in your life by releasing things that no longer serve you."
https://us02web.zoom.us/meeting/register/tZYtcuCoqDotHt3D-grl-UCcn7FfC3rWufLm?fbclid=IwAR0GJLLRgc9stfszj5IeAYFjSdn7pL18tPBHoDJDNvdsp__WKBwH12sLyoA
#7. Tick-proof your clothes. We haven't seen ticks yet, but we have seen rattlesnakes. It is the season. To reduce tick problems, some suggestions from UC Wellness Letter:  invest in clothing pre-treated with the insecticide permethrin or apply to clothes you already have. The CDC in 2018 released findings of a study that found that ticks exposed to permethrin-treated garments "became sluggish and unable to bite in 1-2 minutes; " in five minutes they were disabled. Manufacturer claim the protection lasts through 70 washings.
We personally treat our clothing using the approved method. Following the label's directions: we spray outdoors in an area with good (not windy!) air circulation; apply to clothing, but not underwear. We do not apply to skin or while wearing our clothes. It's important to let the product dry thoroughly before wearing.  Apply to gear (backpacks, etc.).
Also important to check your skin (and your dog if you have one!) after being out—and to wear appropriate skin repellents on exposed areas or to wear long-sleeved shirts and pants tucked into socks or boots. (University of California, Berkeley Wellness Letter. July 2019)
All photos above are by Susan Alcorn
Take care and stay well!
Susan Alcorn (aka Backpack45)
Susan Alcorn's Backpacking & Hiking Tales and Tips #251 April 2020
Hi Dear Readers,
I hope this finds you well. This is such a difficult time in so many ways; I had a hard time knowing where to start with this month's newsletter. My heart hasn't been in it until now—which is why it's out later in the month than usual. However, I am starting to do better at coming around to this new reality, which is actually an old reality, "Change happens," and I hope this issue gives you some information, inspiration, and entertainment.
As I am sure that many of you have had to do, we've had to cancel a couple of trips that we were looking forward to. Ralph and I were going to return to the Camino to complete the Vezelay, FR route that we started in 2017, and then I was going on to Namibia to join a writers' retreat. I assume all of this will be possible in the future, so I am not really upset about this postponement.
Being semi-retired, we don't have to deal with the situations that so many people do—job losses, adjusting to working at home, childcare, and more. We are extremely grateful that we are well, live where we do, and that we can hike nearby in beautiful places. Yet I deeply miss being able to go on the long trails, and exploring new places. Mostly, like I imagine many of you, I really miss being able to see friends and family easily.
But, like I hope you are, we are focusing on staying healthy, planning our next adventures, and dealing with any stresses we are feeling. I am also working on a new project--but it's much to early to spill the beans. Our daily walks are primarily to places near us and I am collecting photos of the quirky, the heart-warming, and the beautiful things around us—some of which I am sharing here.
Contents: 
#1. Last day of extra REI 20% discount (sometimes greater) sale
#2. 'Seek' and find!
#3. It's NOT an overreaction. Why hikers need to postpone thru-hikes on the Pacific Crest, Appalachian, and Continental Divide. 
#4. Halfway Anywhere has done his homework!
#5. Follow or plan a unique hike—Accessing the Lofoten Islands
#6. Camino chapters across the U.S.
#7. Navimag's new service to Patagonia
#8. Food guides of the world
#9. Water Striders and You
Articles: 
#1. Treeline Review—TODAY is the last day! Special REI items on sale. Treeline Review offers even more benefits.
#2. Seek: When you are next out on your "Essential Services" walk near where you live, you may see wildflowers you'd like to identify. The app, Seek 2.0, is from the INaturalist team at San Francisco's Academy of Sciences. When you point your phone's camera at something in nature, Seek will name the plant at the top of the screen. A big plus, Seek does not record precise location information, making it safe for children to use. https://www.inaturalist.org/pages/seek_app   Free!
#3. 'Halfway Anywhere' details why the Pacific Crest Trail Association, the Continental Divide Trail Coalition, and the Appalachian Trail Conservancy have all officially requested hikers to postpone or cancel their thru-hikes. 'Halfway Anywhere' gives some excellent statistics on the age of the populace in the small towns through which the trails pass, and info on the dearth of accommodations along the way. Also of interest—many of the towns on the PCT do not have hospitals! Link here
#4. About 'Halfway Anywhere': Mac has an excellent website and blog on the PCT. Info on resupply places, ideas to whet your appetite for your next adventure (the hike, of course, should wait.) PCT info central: Click here. 
#5. The Hiking Life and Accessing the Lofoten Islands: Cam "Swami" Honan is an adventurer who you can count on to tell about remote and/or unique hikes to investigate. "The Hiking Life is a compilation of tips and advice on trip planning, lightweight backpacking techniques and improving your wilderness skill set. It contains detailed information for more than 180 of the world's great hikes, and was put together with the mission of inspiring and enabling folks to go backpacking." Subscribe to follow this renowned hiker!
"Just off the coast of northern Norway in the Arctic Circle, lies a legendary archipelago by the name of Lofoten. A combination of deep fjords, windswept beaches, jagged peaks and picture-postcard villages, its staggering beauty has long been celebrated in art and literature, and in more recent times, seemingly every second landscape photographer's Instagram account. While its unparalleled beauty is by no means a secret, there is still a way to escape most of the crowds and experience the Lofoten's wonders in comparative solitude. It's called the Long Crossing – a 160 km (99 mi) hiking route through the spectacular heart of the island chain."
Links: 
https://www.thehikinglife.com/2020/02/the-long-crossing-of-norways-lofoten-islands/
Torghatten-nord.no for ferry information. 
The idea for the "Long Crossing":  A goldmine for all things hiking in the archipelago. Click here.
Distance (11 Stages):  160 km (99.4 mi) –  Our seven day journey ended up being approximately 200 km (124 mi), as we also included side trips, some connector road walks, and most notably an overland link between stages 9 and 10 (see Alternates for details). Average Duration:  11 days. Difficulty Level:  Moderate to difficult. 
NO permits required. Frequent (daily) places to find 
#6. American Pilgrim chapters are found across the United States. Link here. On the West Coast, you will find chapters in Seattle (Puget Sound), WA; Portland and Southern Oregon; Silicon Valley, Northern Cal, Sacramento, Lake Tahoe, Santa Barbara, Southern CA (Los Angeles area), and San Diego, CA. 
#7. Navimag Ferry to Patagonia. In 2010, Ralph and I went for our second time to Torres del Paine National Park in Patagonia. To get to the southern part of Chile, we took a car/cargo/passenger ferry. Now there is a new ship, the Esperanza, worth considering for your future voyage between Puerto Montt and Puerto Natales through the fjords. Click here. 
#8. The website of the FAO United Nations Food and Agriculture has listings of food guides throughout the world, guides issued to promote healthy eating. The guidelines often reflect the traditions, resources, and challenges of the countries. For example, the guide to Kenya suggests: #1. Eat beans, peas, lentils, cowpeas, pigeon peas, soya, nuts and edible seeds regularly (at least four times a week) and #7. Drink plenty of safe water. The guide to Germany's recommendations suffers in the translation to English, because it now reads. "8.Gently to prepare: Cook food as long and as short as possible, with little water and little fat. Avoid burning food when roasting, grilling, baking and deep frying." And one of Canada's guidelines reminds us to "Be aware that food marketing can influence your choices." I found that many of the links on this site are no longer good, but it can be fun to poke around anyway.  http://www.fao.org/nutrition/education/food-dietary-guidelines/regions/countries/
#9. Water Striders and you. The next time you are out near a still pond or lake, look for water striders. In "Bending Light", (Bay Nature), John Muir Laws explains what you may observe. "Water striders stand on the surface tension of the water. Their feet dimple the surface bending light into crisp rings on the floor of shallow pools." You can see how this works here. 
Be well, my best wishes!
Susan Alcorn (aka Backpack45)
Susan Alcorn's Backpacking & Hiking Tales and Tips, March 2020

photo above: Rockhopper Penguin in the Falkland Islands

Contents:

Tips for staying healthy on the trail
How far can you walk?
Ned Tibbits Snow Basics Classes
What is Rawlogy?
Camino—gear reviews (Treeline)
Camino—Day-trip to Finisterre - Muxía (Costa da Morte)
Volunteer opportunities from Passport in Time
Regional: Camino: Nor Cal group of American Pilgrims Shell Ceremony and Potluck
Regional: Greater S.F. Bay Area: Bill and Dave Hikes
Regional: Greater S.F. Bay Area: Lynch Canyon and Rush Ranch
Articles: 

#1. Stay healthy with some of these tips: Water: Hikers and backpackers are divided on whether or not they need to purify water when on long-distance trails. Some always purify (that would include Ralph and me); some never purify; and others do so depending on where they are. Those that never purify or sometimes do, make their decisions based on their level of confidence that they can find "good" water in certain places. Treeline Review has a ton of information of filters, so I won't go into which ones are best and why when you can read it unedited here -- Treeline Review on water filters
I will mention, however, that there was a time when a Sierra Club metal cup could be dipped into the streams in Yosemite Valley and you would be usually be just fine (or course even that could have been polluted by a dead beaver upstream, etc.). Nowadays, with an average of four-million people visiting the park annually, things are different!
Food: It isn't usually food that's eaten on the trail that makes hikers ill—it's the handling of it. Namely because of improper sanitation measures. Water is often hard to come by, but washing with soap and water is the #1 line of defense—for the 20 seconds it takes to sing the Happy Birthday song. Hand sanitizer is good, but NOT as good. If you carry some, be sure it is 60% or more alcohol. Leave it on until it dries rather than wiping it off. NOTE: Hand sanitizer does not remove visible dirt. Link to CDC article.
In addition watch how you share food. When items are passed around a group, consider how safely this is done. Instead of everyone dipping their hands into a potato chip bag, everyone should pour out what they want to eat. At the recent NorCal Ruck in Berkeley, presenters explained why doing the fist bump when meeting people is wiser than shaking hands from a sanitation perspective.
Finally, proper toileting includes proper hand cleansing (see above).
#2. How far can a healthy person walk? A question that frequently comes up on hikers' forums—especially the ones about the Camino de Santiago. Here's an interesting article that delves into the importance of training, considerations of proper shoes and socks, and more. IMO it doesn't take age into account, but it does have a great deal of helpful info. Link here.
#3. Ned Tibbits is offering Snow Basics Clinics on March 7 and March 14 —more to come—at Carson Pass in the Tahoe, CA area. They are free (but tips are welcome). If you want to attend, email him at nedtibbits@gmail.com. You do not want your first experience using crampons to be when descending a steep mountain on the John Muir trail. This is a great chance to learn snow skills needed during off-season section hiking. Ned is extremely knowledgeable and experienced with snow travel and with educating hikers so they'll have more success and fewer injuries. 
#4. What is Rawlogy? Do you have sore muscles? Need to reduce tenderness in quadriceps, hamstrings, blues, calves, feet, IT Band? Many Physical Therapists recommend using a tennis ball or similar to massage the sore area for relief. At the ALDHA-West Ruck in January, we met Marek Bowers who founded a small company called Rawlogy. Bowers, when training for a marathon years back, developed plantar fasciitis. In the process of healing his foot problem, he tried various devices including a rubber lacrosse ball that a friend recommended. "With a consistent, daily self-care practice of rolling out his feet and back, Marek's pain went from unbearable to non-existent."
But as a hiker, Bowers didn't want to carry a heavy ball. He decided to develop one that was "ultra lightweight and made of a material that was good for the planet. And with that, Rawlogy came to be. When Marek went looking for a raw material that was lightweight, natural and durable, he found CORK. He took it a step further by looking for a way to make a new product out of something that would otherwise be thrown away (wine corks). In addition to upcycled cork massage balls, Marek also joined forces with a natural rubber supplier in order to create a gym-standard ball made from small-lot, eco-friendly natural rubber."
You can find out more, and order the ball at rawlogy.com (and no, I didn't get any freebies for mentioning thisJ)
#5. For Camino walkers, too. Though Treeline Review is primarily focused on U.S. long-distance trails, having hiked both here and extensively in France and Spain, I know that information from PCT hikers (who have done the 2,650-mile backpack) can be helpful to Camino walkers. This link is about gear and much more. Click here about gear. 
#6. Day-trip to Finisterre - Muxía (Costa da Morte). An interesting trip to the end of the earth in Spain. Ivar Rekve ivar@casaivar.com (of the Camino forum) recently sent word of guided visits. "Get your ticket now for a day trip to Finisterre and the coast. Get the ticket now and confirm the date when you are closer to Santiago directly with the Guiding company.
"This is a collaboration with Art Natura and Casa Ivar. Art Natura is a guiding company that has been guiding pilgrims and tourists in Santiago for many years. Run by Manuel (a friend of mine).
"If you buy this product I will ship a card to you that is a ticket for 1 person. Since you most likely do not know what day you will be using the ticket, you need to get in touch with Manuel (Art Natura) once you are closer to Santiago (email or phone found on the card I send you). At the latest the day before you would like to go. The price here is €29,-; if you get the same ticket in Santiago it is €35,-.
"Discover the most impressive landscape of "Costa da Morte", visiting the sites of Finisterre, Muxía, Ézaro, Muros and Pontemaceira.
Departure from Santiago de Compostela at 9:00 hours stopping at: Muxía, by the Sanctuary of "Nosa Señora da Barca" beautifully located on the seafront. Place where, according to tradition, our Lady appeared to the apostle St. James. Great scenery in front of the rough Atlantic sea. "Finisterre is the end of the ancient world, place where the pilgrims who come to Compostela meet the immensity of the ocean. Stop by the lighthouse, the most important of the Coast of Death, which light has guided the ships in this dangerous coast.
"Ézaro, a visit to the spectacular waterfall of the river Xallas which runs into the sea, the only case in Europe. Muros, clearly influenced by the Galician culture and tradition where the sea is the main character. Interesting and picturesque old town where there´s a large number of restaurants that will give us the chance of tasting the local cuisine. Free time for lunch before return to Santiago. Pontemaceira, a beautiful bridge over the Tambre River.
Departures:
- 09.00: Parking La Salle (Rúa Ramón de Valle-Inclán 4); - 09.05: Artnatura office (Plaza de Fuenterrabía 2
Return:
- 17.30 approx.;
The itinerary could be altered.
#7. Volunteer opportunities from Passport in Time (PIT) in archaeological sites.  Our friend, Tom Coroneos, who also volunteers frequently with Wilderness Volunteers (trail and habitat projects), sends along this other option for paying back for the trails, wild places, and historical sites we enjoy. "Spring is right around the corner and coming with it, the kick-off to the PIT field season! There are already a great number of projects looking for volunteers, and many more to come over the next months, so keep checking the PIT website (www.passportintime.com. Do note that some of the currently available projects are "ongoing until filled" and will close once the target number of volunteers is met, so apply today!"
A Sample of Current Projects:
January 1-December 31, 2020 - Caretaking Kentucky Camp 2020 - Coronado NF - AZ
Come on back to Kentucky Camp for the 2020 Season! We are seeking friendly and independent caretakers for one site on the Coronado NF – Historic Kentucky Camp. At the site, caretakers will be responsible for greeting the public and answering questions, and will be responsible for maintenance (e.g., adobe patching, light carpentry, grounds-keeping, cleanup of the facilities, etc.). You will also work with FS archaeologists on stabilization and interpretive projects. Amenities available may vary; detailed information will be provided to those volunteers selected for the project. Each session will run for one full month. Applicants must be able to commit to the full time period and, dependent upon staffing needs and availability, are welcome to participate in additional sessions.
April 20-24, 2020 - Surveying the Pacific Crest Trail - Angeles NF – CA.
The Angeles National Forest needs your help to conduct an important archaeological survey project in the San Gabriel Mountains! This year we will focus our archaeological journey on surveying sections of the Pacific Crest Trail (PCT) and using it to access other areas in the vicinity. The area is known to contain both historic (cabin remains, wagon roads, mining activities) and prehistoric archaeological sites (Native American encampments). Volunteers will gain experience in systematic survey methods, map and compass reading, artifact recording, and so much more!
June 15-20, 2020 - The Archaeology of Freedom - Investigating Miller Grove - Shawnee NF - IL

We are back at Miller Grove this year, once again working with our partners at Southern Illinois University. Through archaeological investigations, we will continue to uncover bits and pieces of past life in this pre-Civil War, free African-American community. This year work will focus on the rural farmstead of Harrison and Lucinda Miller. Harrison and Lucinda Miller and all seven of their children were manumitted in Marshall County, Tennessee, and traveled to southern Illinois in the 1840s to begin a new life as free people of color. They were soon joined by six other families to build the community that came to be known as Miller Grove. So please join us in June as we learn more about this unique community nestled in the heart of the Shawnee National Forest!
The PIT Clearinghouse, http://www.passportintime.com Mailing address: Passport In Time Clearinghouse, P.O. Box 15728, Rio Rancho, NM 87174
#8. Camino: Northern California Group. Their announcement: Blessing & Shell Ceremony Potluck, St. Augustine Catholic Church, 400 Alcatraz, Oakland, California. Saturday, March 21, 10:00 AM – 3:00 PM. Celebrate pilgrims heading out to the Camino this year at our annual Blessing & Shell Ceremony Potluck. A blessing by Rev. Michael Barham and a gift of a scallop shell, as well as recognizing departing volunteer hospitaleros.
There will be breakout tables to discuss various Camino routes and the day will end with an open Q&A session to answer any of your lingering Camino questions.
Doors open at 9:30 AM. If you can help with setting up, meet us at 8:45 AM. We also need help with cleaning up afterwards. All are welcome to join and participate in any capacity. This event is not co-sponsored with the church.
RSVP
To help us with planning, a response is required. Use our online RSVP page at https://forms.gle/ydkDhEPKNWLuMhRj7 to respond by Thursday, March 19. Please, online responses only.
What to Bring
Your favorite dish or drink to share at the potluck. We'll have 3x5 index cards to make a label for your dish. A request to cover our bases: If your last name starts with K-Z, bring a food dish (main, side, salad with serving utensils). If it starts with A-J, bring a dessert or beverage (coffee will be provided). Extra points for something from the Camino. Wine counts, too! We'd also love "second breakfast" snacks (muffins, pastries, fruit, etc.) to tide us over until lunch. Be Green! We encourage you to bring your own plates, cups and utensils to help us to minimize trash and reduce costs on disposable items. There is a kitchen to wash items after use.
El Rastro is a gigantic flea market in Madrid. We'll hold our own version again. Bring your excess gear, memorabilia, guidebooks and other good "junk" you thought you needed, but don't anymore. There will be an area to display your items. This will be a "cash-free" zone. Bring it and forget it! See something you want? Take it. Contributions: Help us cover our event expenses (room, supplies) with a cash contribution to our donativo box at the check-in table. Your generosity allows us to devote more of our resources to our mission that includes supporting the Camino infrastructure through our grants program.
#9. Regional: Greater Bay Area: From Bill & Dave Hikes. Kenwood, CA—Advance notice, mark your calendars.  Join us Saturday, May 9, when we are officially retiring at our 20th anniversary hike and barbeque party.  We'll be hiking the entire rim of Sugarloaf Ridge State Park from Bald Mountain to the Robin Williams overlook.  This 9.6 mile strenuous hike has an elevation gain of 2000 feet and will last approximately five hours.  Meet us at 9:45 AM in the White Barn parking lot for a prompt 10 AM departure. 
We'll fire up the grill upon our return to the group campground, and at 4:30 PM Dave and I will be serving brats to everyone.  We will also provide buns, condiments, soft drinks, plates and utensils.  Please bring a side dish, with a serving utensil if needed, to share.  We have over 1,200 names on our e-mail list and approximately 12,000 people have joined our hikes over the past 20 years, so we are expecting a large turnout for this hike. If you can't make the hike, just come for the party!
We have finalized our succession plan and are pleased to announce that Sonoma County Regional Parks will continue the Bill & Dave Hikes by providing hike leaders, publishing the hikes at their website, and sending out the monthly e-mail blasts as we have been doing for the past 20 years.  We also have a core group of our longtime hiking friends and supporters who will be assisting Regional Parks as needed.  After the transition, Dave and I will continue hiking with the group every month as long as we're able.  Here's a hotlink to the Regional Parks' official announcement of their first "post retirement" Bill & Dave hike scheduled for June 6:
https://parks.sonomacounty.ca.gov/Play/Calendar/Bill-and-Dave-Spring-Lake-to-Annadel-Hike-2020-06-06//
Bill & Dave Hikes are sponsored by Sonoma County Regional Parks, California State Parks, Team Sugarloaf, and the Bay Area Ridge Trail Council.  For more information, contact me at 833-6288, Dave at 539-8847, and visit our website at www.billanddavehikes.com.
#10. Greater S.F. Bay Area Regional—Solano Land trust: Hiking destinations: Lynch Canyon is open Fridays through Mondays from 9 a.m. to 5 p.m. to picnic, fly a kite, see cows and wildlife, and explore the trails on foot, mountain bike or horse. Parking is $6. Rush Ranch is open every day from 8 a.m. to 5 p.m. for visitors to picnic, explore exhibits, see horses and cows, and walk alongside the tidal marsh or hike up hills. Parking is free. Both locations offer 360 degree views of Solano County and the Bay Area. Solano Land Trust protects land to ensure a healthy environment, keep ranching and farming families on their properties, and inspire a love of the land. For more information about Solano Land Trust, its upcoming events and to make a donation, visit solanolandtrust.org.
PLUS: Reminder from Susan: I am just beginning to write up our amazing trip on my new website, so I hope you will take a look. http://www.susandalcorn.com. Go to the blog heading and you'll find the Antarctica posts. I am still in the process of building the site, so if you'd like to see more about the trails in the U.S., the Camino, Nifty Ninety, or other topics there, please let me know. Thank you!
Susan
Happy trails and travels!
Susan Alcorn (aka Backpack45)
Shepherd Canyon Books, Oakland, CA
https://www.backpack45.com
Author of Healing Miles: Gifts from the Caminos Norte and Primitivo, Patagonia Chronicle: On Foot in Torres del Paine; We're in the Mountains Not over the Hill: Tales and Tips from Seasoned Women Backpackers; and Camino Chronicle: Walking to Santiago.
Please note: Hiking and backpacking can be risky endeavors. Always be prepared for emergencies and carry food, water, shelter (warm clothing, etc.), flashlight/headlamp, matches, first aid supplies, and maps. Cell phones don't always work. Leave word where you are traveling and when you are due back -- and as I was reminded recently, send the message to someone before you are at a trail head that might not have reception!
To subscribe, unsubscribe, or send message to this (almost) monthly newsletter, please send a message to Susan at backpack45@yahoo.com  
--
You received this message because you are subscribed to the Google Groups "Backpack45_Newsletter" group.
To unsubscribe from this group and stop receiving emails from it, send an email to 
backpack45_newsletter+unsubscribe@googlegroups.com
.
To view this discussion on the web visit 
https://groups.google.com/d/msgid/backpack45_newsletter/19f520ae-cd57-4574-8587-6f4bf02ed993%40googlegroups.com
.
Susan Alcorn's Backpacking & Hiking Tales and Tips #249 February 2020
Dear friends,

Ralph and I recently returned from a three-week trip to Antarctica and other points far south, which is why there was no January issue of this newsletter and why I am now saying "Happy New Year—and where did January go!" I am just beginning to write up our amazing trip on my new website, so I hope you will take a look. susandalcorn.com . Go to the blog heading and you'll find the Antarctica posts. Meanwhile, enjoy one of the thousands of photos we took (this one was on South Georgia) ! 
I am still in the process of building the new website, so if you'd like to see more about trails in the U.S., the Camino, Nifty Ninety, or other topics there, please let me know. Thank you! 
Cheers,
Susan
Contents: 

1. ALDHA-West Rucks
2. World Health Organization says exercise can reduce risk of dementia
3. Permitting for PCT hiking
4. Treeline reviews trail runners. 
5. Free Outside: A trek against time and distance
6. What is the SierraClub.org/ico
7. Andrew Skurka, notable hiker, gives backcountry navigation tutorial
8. With the Wild Things
9. Regional: SF Bay Area BPWA offers 'Free Libraries' Hike
10. Regional: SF Bay Area Solano Land Trust offers Yoga Hike
11. Regional: SF Bay Area NorCal pilgrim group upcoming events
Articles: 
#1. ALDHA-West Rucks: American Long-Distance Hiking Assoc-West holds several RUCKs in the west and they are well worth your time. These are informal and informative gatherings that are well worth any wanna-be or highly experienced hikers' time—and they are fun! Those new to hiking can find a wealth of information; experienced hikers can learn about new places to explore, update skills,  and meet or have have reunions with others in the hiker community.
We went to the one in El Cerrito (S.F Bay Area) this past weekend and enjoyed a full day of presentations. Duncan and Snorkel covered "Wilderness Travel, From Surviving to Thriving" and Giggles and Mountain Mama talked about "Leave No Trace" and Trail Town Etiquette. Our first batch of smaller group discussions included such topics as navigation, budgeting, women's specifics, and food. The second breakout sessions were about various trails—Pacific Crest, Camino de Santiago, John Muir Trail, etc. 
Oh, did I mention that the cost—$20 member, $35 non-member (it pays to join!) included a wonderful light breakfast with bagels and smoked salmon and a delicious hearty lunch with BBQ and chili, salad, dessert, and beverages. What a bargain it all was!  All this food was thanks to 'Shroomer' Scott Williams and his merry band of hiker pals. 
The topics and programs vary at the different RUCKS—so check the specifics for yours. 
Cascade Ruck, Stevenson, WA, February 22, 2020
Colorado Rockies Ruck, Golden, CO, March 7, 2020
North Cascades, Sedro-Woolley, WA, 21 March 21, 2020
#2. World Health Organization (WHO) says exercise can reduce risk of dementia: UC Health and Wellness Alert reports "World Health Organization Issues Recommendations to Lower Dementia Risk" (Editorial Staff -January 27, 2020) 
Recommended: "Engaging in physical activity and not smoking top the list of the World Health Organization's (WHO) recommendations for a lifestyle that will reduce the risks of developing dementia." This was the first time that WHO addressed the topic of dementia. In 2019, they "addressed potentially modifiable risk factors after examining available evidence and synthesizing the findings."
Also strongly recommended: Managing hypertension and diabetes, using lifestyle interventions or medications, and following the Mediterranean-style diet and reducing or stopping harmful drinking.
Questionable at avoiding dementia: Taking vitamins B and E, omega-3 fatty acids, or multivitamins. They also note that high doses can be harmful. Also cognitive training, managing overweight, using antidepressant medicines or hearing aids, or engaging in social activity are of questionable value for avoiding dementia. However, they note, these activities may be good for overall good health.
#3. Permitting for PCT hiking: Wow, this has become a bewildering process. And it seems like the rules and regulations keep changing. This is what I have found so far:
'Jaunting Jan' in Facebook group PCT Section Hikers wrote:
RE: Oregon Permit Requirements for hiking without a PCTA long-distance permit. Here are the details directly from the USFS.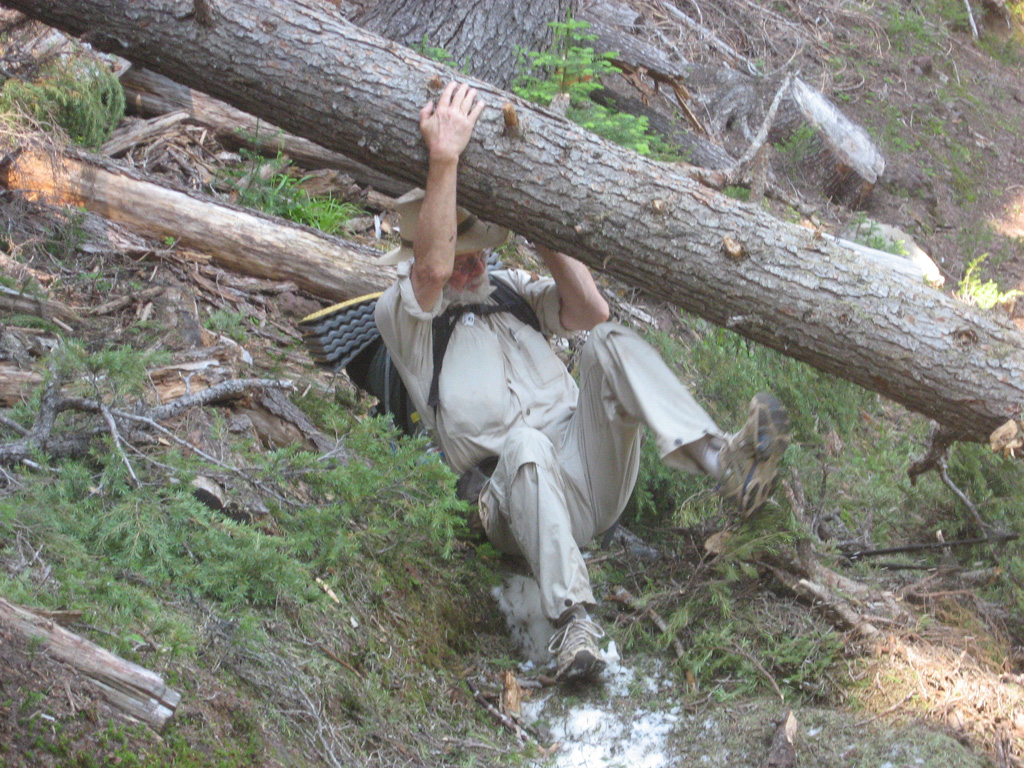 All overnight visitors to the Mt. Jefferson, Mt. Washington and Three Sisters Wilderness are required to have a Central Cascades Wilderness Permit. There are also day hiker permit requirements for select trailheads. Permits will be required starting on the first Friday before Memorial Day weekend, May 22, 2020. The last day of the permit season is Friday, September 25, 2020.
A portion of permit availability for the full summer season will be released on April 7, 2020 at 7:00 a.m. (anticipated)
The remaining permit availability will become available two days before a trip would start. For example, for a trip starting on a Friday, that permit could be reserved starting on the Wednesday prior.
Permits will be available through recreation.gov, by calling 1-877-444-6777, and at some Willamette and Deschutes National Forest offices.
The Forest Service has proposed the following fees for these permits (The comment period for the proposed fee is open until January 10, 2020. Comments submitted between Oct. 9, 2019 and Jan. 10, 2020 will be considered and inform adjustments to the proposal.):
Overnight permit fee $5.00 per person, per night in all three Wilderness areas.
In addition, there is a $6 per permit reservation fee charged by recreation.gov
Day-use permit fee $3.00 per person (required at 19 trailheads, none required at 60 trailheads)
In addition, there is a $1 per person reservation fee charged by recreation.gov
No fees for youth 12 and under, but a reservation in the limited entry system is required regardless of age.
Additional details can be found at the below link. For planning purposes I recommend downloading the pdf for Maps of the Permit Area. This document shows quota per trailhead (Trail quotas from the Decision Notice on the Central Cascades Wilderness Strategies Project). I didn't see anything about the PCT trailhead limitations. 
I'm sure more details will flush out as the permit sign up day approaches. Mark your calendar for 4/7/20! 
RE: Inyo National Forest: Inga posted 1/31 on Facebook. From U.S. Forest Service - Inyo National Forest. "There has been a lot of discussion in the Eastern Sierra community about John Muir Trail permit administration this winter.
Background: There is a long-standing agreement between parks and forests for local wilderness permits in the Sierra Nevada region (Inyo National Forest, Sequoia and Kings Canyon, Sierra National Forest and Yosemite National Park). This agreement means that these national parks and forests will accept hikers with a permit issued by another local agency where the trip begins, and a permit was valid if the trip was for continuous wilderness travel. The four agencies have agreed to apply a consistent definition of continuous wilderness travel.
Exiting to resupply was never part of a locally issued wilderness permit. This includes a JMT permit. However, in the past, Inyo National Forest Trail Rangers were making an exception to allow resupply. In recent years it had been widely publicized that you could leave the trail, but it was not a term of the permit. Wilderness Rangers are documenting misuse of these permits. An example is people leaving the trail for extended periods and then returning where they left off well past when they were permitted to be traveling through an area. These misuses are well beyond the spirit of a resupply and then returning to the trail.
Last year, Kearsarge Pass had four times the traffic of previous years, greatly exceeding the quota mandated to manage impacts at Kearsarge. We would be remiss if we do not address these resource impacts and wilderness management issues.
Concern: Local businesses that provide resupply services, the John Muir Trail communities, and many others have expressed concern for loss of business and experience if resupply was not allowed.
Solution: Leadership on the Inyo National Forest wants to be responsive to our communities and the experiences that people seek in the Sierra Nevada. We also want to be good partners with our neighboring agencies and help address the collective concern for managing an increasingly popular and busy trail corridor.
"The Inyo will continue to allow exit for resupply for JMT and other local permits with a long-distance hike," said Tammy Randall-Parker, Forest Supervisor for the Inyo National Forest. "However, we are asking our community, both locally and in the JMT community, to adhere to the spirit of a resupply and to offer constructive solutions that help us manage these wilderness areas."
The Inyo National Forest will be reaching out to our partners, stakeholders, and interested publics over the upcoming year to define what resupply looks like in the Sierra Nevada region."
Bottom line, know the jurisdictions through which you intend to hike/backpack and stay informed to dates, rules and regulations. Good luck!
#4. Treeline Review on trail runners: Shoes--a subject dear to my heart! Link to the review here. Altra Lone Peak (our current favorite) continues to be high on the list, but they aren't for everyone so it helps to have professional reviews by hikers/backpackers who aren't on manufacturers' payrolls.   
#5. Book recommendation: Free Outside: A trek against time and distance by Jeff Garmire. 'Jaunting Jan' on Facebook writes. "I just finished reading this book about Legend's [Jeff Garmire] single year trek combining all three long trails, AT+PCT+CDT=Triple. This is my review. It's currently available on Kindle Unlimited [and in paperback]. Proof a Hiker is more than a Hiker. Well done Legend! Jeff did an admirable job sharing his same year triple trail hike. It didn't feel like reading a journal. There was a perfect balance of trail details mixed with adventure realities.
It's a great way to learn about the three long trails while thinking about how you might handle similar situations. I highly recommend! Oh I should add, it confirms why I choose to cherry pick trails."  
Susan: Anyone who has done these trails in one year definitely has something worthwhile to share!
#6. Giving Back/Paying forward: How to.  At last weekend's RUCK, I learned about the Sierras Club's program, Inspiring Connections Outdoors (ICO), which is all about "empowering youth from communities with limited access to connect and reconnect to the outdoors — for the benefit of both. ICO is helping create the next generation of environmental justice and social justice leaders through building community and increasing exposure to outdoor recreation, advocacy, and leadership training. Link here.
"Our 45 volunteer-run ICO groups nationwide conduct more than 900 outings for approximately 14,000 participants each year.
"About Our Program: Inspiring Connections Outdoors (ICO) provides safe and fun outdoor experiences for youth and adults from marginalized communities. ICO is part of the Outdoors for All campaign, which works to expand universal access to nature for children and youth."
#7. Andrew Skurka, amazing hiker, gives backcountry navigation tutorial: Essential gear & skills. Andrew Skurka "Hard-won insights from out there" — not sure how you could beat Skurka's advice!   Link here.
#8. With the Wild Things:  What I liked about meeting Danielle "Giggles" O'Farrell, wilderness educator and guide,  and looking at her website is that she is the "real deal." Her posts tell her history of learning to become a strong, confident hiker/backpacker and how and why she has created an outdoor skills company. The goal of  withthewildthings.com is to "expand people's comfort zones through sharing skills and building confidence and community.  We offer hands-on courses throughout the Bay Area covering Wilderness First Aid, backpacking and Leave No Trace." You are invited to join the community at upcoming classes in March. For more information and to sign up check them out at  withthewildthings.com . You can also arrange skills at sessions over the phone, on Skype or by e-mail depending on what best fits your needs. 
#9. Regional: S.F. Bay Area: BPWA (Berkeley Path Wanderers Assoc.) BPWA newsletters and website always include info on an upcoming set of hikes. Hikes are of a range of difficulty, and appeal to a variety of interests. One I found of interest was: "The Little Free Libraries of Claremont, Elmwood, and Rockridge." Saturday, February 8, 2020, 10:00 AM  12:30 PM. Leaders: Sandy Friedland and Colleen Neff. Start: Courtyard next to Peet's on Domingo Ave. No reservations necessary, just show up on time. 
"On our third walk featuring Little Free Libraries, we'll visit many of these whimsical book caches that have sprouted like giant Cubist flowers in every neighborhood in Berkeley. They operate on the honor system: Take a book; leave a book. The Little Free Library Foundation calls this practice the 'world's largest book-sharing movement.' We'll also meet some of the stewards of the mini-libraries on our three-mile paved route, which includes some steep stairs and hilly streets. Feel free to bring a few books to exchange along the way."  BPWA website is here. 
#10. Regional: Solano Land Trust. Yoga Hike at Rush Ranch. Saturday, February 8 from 9am - 11am. Barbara Fredericks will lead this family friendly hike with some warm up stretches and then will proceed on the trail. On yoga hikes, participants practice standing poses to support the body before, during and after the hikes. Participants can enjoy the sun on their face and the wind in their hair while they do yoga. RSVP recommended. Hike is Free.  Register here 
#11. Regional: SF Bay Area: Northern California Chapter of American Pilgrims on the Camino has a full calendar of activities lined up for this year.  Link to NorCAL chapter is here. 
And, "to find details and confirmation about events, follow these instructions: visit the local chapter events calendar and select our chapter name in the "All Events Category" pull-down menu. This will filter to display only our chapter's events. To see what we have tentatively planned so far this year, take a look at our schedule of events."
* Feb 16: Group Hike TBD
* Feb 20: Pilgrim Talk: Kumano Kodo Pilgrimage (Berkeley)
* Feb 23, Mar 1 & 8: Spanish for the Camino Class (Berkeley)
* Mar 12-15: Annual Gathering of Pilgrims (Lake Tahoe)
* Mar 21: Blessing & Shell Ceremony Potluck (Oakland)
American Pilgrim chapters are found across the United States.  Link here. On the West Coast, you will find chapters in Seattle (Puget Sound), WA; Portland and Southern Oregon; Silicon valley, Northern Cal, Sacramento, Lake Tahoe, Santa Barbara, Southern CA (Los Angeles area), and San Diego, CA. 
**************
Happy trails and travels!
Susan Alcorn (aka Backpack45)
. I'd love to include your success stories and other items of interest with the hiking/backpacking and Camino communities. I encourage you to send them to me at backpack45@yahoo.com for consideration.
Susan "backpack45" Alcorn
All Newsletters
2020
,
2019
,
2018
,
2017
,
2016
,
2015
,
2014
,
2013
,
2012
,
2011
,
2010
,
2009
,
2008
,
2007
,
2006
,
2005
,
2004